Roll of Honour
The Roll of Honour recognises the outstanding dedication and achievements of Brothers, Teachers, Staff, Parents and Volunteers who have made a significant contribution to St Bede's College.
The 2018 Roll of Honour was held at the College on Thursday 10 May 2018. Due to the current Covid-19 situation, the 2020 Roll of Honour is postponed to a future date yet to be determined.
NOMINATIONS
Nominations for the Roll of Honour close at the end of September in the year preceding the event. The Roll of Honour is held every odd year. If you wish to nominate a person who has made a significant contribution to St Bede's College for the Roll of Honour, please download the form below.
Roll of Honour Nomination Form (pdf)
Roll of Honour Nomination Form (Word version)
Inductees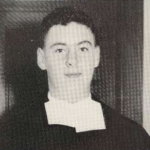 Br Josephus Garrity
Inducted in 2018
An imposing and enthusiastic teacher at the College from 1953 until 1963. Br Josephus coached St Bede's College first Football team to a history making premiership in 1953. His passion for sport continued through cricket and later athletics and led to many of the College's impressive victories. He was a promoter of the Arts and particularly live theatre, director a number of plays and performances. His investment of emotional energy and his ingenuity successfully assisted the College in its growth during the 1950's and early 60's.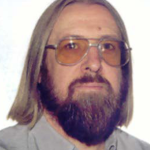 Paul Diggerson
Inducted in 2018

Paul was a stalwart of the St Bede's Old Collegians Association for over 15 years during which time he was a diligent Treasurer of both the SBOCA and the Finian Foundation. Paul was "Minister of Reunions" from 2001 to 2011 and was instrumental in instigating a systematic approach to reunions every 10 years. Paul's contribution to the revitalisation of the SBOCA was instrumental ensuring its strong continuance.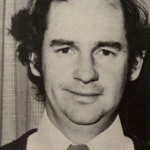 Paul Swannie
Inducted in 2018
Paul worked at the College. In 1975 Brother Bill and Paul put their heads together and came up with the idea of the Technical Stream in Year Eleven, which was a concept well ahead of its time, and which proved the test of time, running until replaced by VCAL some three decades later. Paul put the round ball game on the map at St Bede's, coaching our first ever soccer championship team in 1987. Paul spent many a weekend at Phillip Island with members of the maintenance staff, playing a significant role in the design and construction of the facility.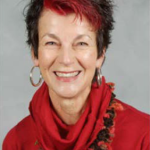 Trish McCormick
Inducted in 2018
Tricia was an excellent Teacher and faculty co- ordinator with an eye to every opportunity for students to think creatively and to display their skills. In 1998 she coordinated and organised several of the large events to celebrate the College's Diamond Jubilee including some 600 Old Collegians at a memorable dinner and all the memorabilia associated with the celebrations. Tricia became Brother Finian's right hand woman on the Old Collegians Committee, playing a vital part in rejuvenating the association, and earning Brother Finian's eternal respect and gratitude for doing so.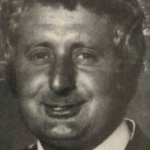 Chris Comas
Inducted in 2018
Chris worked at the College from 1971. Chris was an old school teacher, in charge of a class in which all of the students soon learned the behaviours and the routines that helped the day to run efficiently. This enabled him to gain great respect amongst students and peers alike. He played a central role in promoting Grampians trips which have been a highlight of the year for hundreds of young men over the last forty years. He was instrumental in organising and running of the much loved midweek, internal basketball competition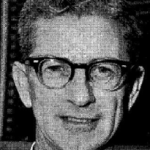 Brother Colman Molloy Colman
Inducted in 2015
Foundation member of the St Bede's community of Brothers, having previously taught at the Brothers' school in Dubbo, NSW. In 1948, Colman became principal. Colman's mission was to raise standards and stop the brain drain to Malvern.  By the early fifties, a growing number of students was matriculating, and fewer students were moving to De La. Ironically, Colman himself spent some years there as a classroom teacher before being reappointed as principal at St Bede's. He remained as principal from 1959 to 1964. He was a major player in the building of the plant and of the community which is St Bede's College.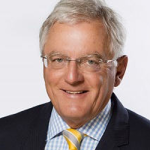 Mr David Bristow
Inducted in 2015
Old Collegian 1961-1966 and Past President of Responsible for the revitalisation of the current Old Collegians Association while working closely with Br Finian. He was also integral in establishing the Finian Foundation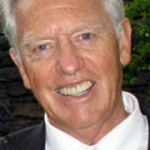 Mr Tom Perfect
Inducted in 2015
St Bede's students first said good morning to Mr Perfect in 1973 and kept doing so until 2004. Actually, it was more often 'Tom' than it was 'Mr Perfect', for Tom was not one for keeping a distance between himself and his pupils. Indeed, Tom probably has as many genuine friends among his past students as has any other teacher who has worked there.  Through the years, he taught English, History, Social Science, Religious Education, Drama and Politics. At different times, he was a caring director of Special Education, head of the Social Science faculty, Curriculum Coordinator and Assistant to the Principal for the LaSallian mission of the school.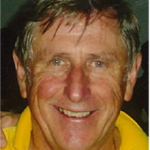 Peter (Wally) Wintle
Inducted in 2015

Long term staff at St Bede's will always associate Pub Yarns with Larry McEvoy. Everyday seemed to be a highlight for him. Sure, the co-ordinator's role threw up pastoral problems, and paperwork, that could make him grumpy now and then, but there was always an air of optimism and friendliness about him, whether chatting with staff in the lunch room; proclaiming Shakespeare to his English classes; pinning still more photos of sporting teams and Solomon House leaders to his office walls; or when collared by students in the playground. There must have been a strong St Bede's atmosphere at Wintle evening meals over the years, for Margaret-Mary was a marvellous Year 7 teacher over many years, and three Wintle boys went through the school, with one of them also eventually joining the staff.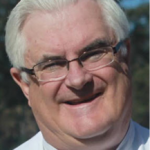 Br Kenneth Ormerod
Inducted in 2015
Ken arrived at St Bede's in 1996, where he was a classroom teacher and director of the Brothers' community. When Brother Quentin went off to pick up papers in the playgrounds at De La Salle, Ken stepped into the role as principal. While at St Bede's, Ken gave special attention to the education of students with special needs, as well as supporting the extension of technology as an educational tool. He has always enjoyed refereeing and coaching basketball. A highlight of his involvement in that sport, was to coach St Bede's to victory in the State Basketball Championships, and to fourth place in the National Championships.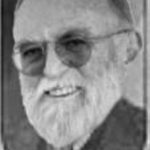 Allan Drummond
Inducted in 2015


Br William Firman fsc
Inducted in 2013
Headmaster 1975-1987

Jan Kellas
Inducted in 2013
Principal's Secretary 1973-2006

Fr Adrian Martin PP
Inducted in 2013
St Patrick's Mentone Parish Priest for many years from 1928. Fr Martin invited the De La Salle Brothers to Mentone to begin a Catholic Secondary school for boys.

Larry McEvoy
Inducted 2013
Teacher 1958-1994, including many years as Vice-Principal Senior School

Br Peter McIntosh fsc
Inducted in 2013
Headmaster 1968-1974

Jim Murphy
Inducted in 2013
Teacher 1958-1993

Br Quentin O'Halloran fsc
Inducted in 2013
1955-1966, Headmaster 1989-1998, Teacher 2009

John Rhoden
Inducted in 2013
Teacher 1961-1999 including some years as Assistant to the Principal

Louise Vaughan
Inducted in 2013
Tuck Shop Manager 1957-1979

Br Hilary Walsh fsc
Inducted in 2013
Teacher 1964 1971 including some years as Middle School Principal, 1994, 2006-2009

Brother Benignus White fsc
Inducted in 2013
First Headmaster 1938-1939. It was during his term as Australian De La Salle Provincial that the McCristal property was purchased for the establishment of St Bede's College.

Brother Raphael Bassett (1942 – 1945)
Inducted in 2012
Leader in the Christian Education of Youth. Became Provincial of the De La Salle Brothers in Australia, New Zealand and Papua New Guinea. Gave himself unreservedly to the cause of Christian Education of Youth. Justice Kevin Bell (1966-1971) became His Honour Justice Kevin Bell of the Supreme Court of Victoria. Was appointed President of the Victorian Civil and Administrative Tribunal.

Anthony Cavanough (1965-1972)
Inducted in 2012
became Honourable Justice Cavanough of the Supreme Court of Victoria. Was also a Commissioner with the Human Rights and Equal Opportunity Commission for three years.\

Peter Fitzgerald (1965-1972)
Inducted in 2012
became Australian record holder, Australian Champion and Olympic representative in the 1976 Olympics in the 200 metres semi-finals.

Graham (Smacka) Fitzgibbon (1941-1945)
Inducted in 2012
At the age of 19, he was already on the Australian Jazz scene working with Graeme Bell and Frank Johnson. 'Smacka', entertainer and Australia's King of Jazz, brought laughter and joy to Melbourne.


Dr Tim Flannery (1968-1973)
Inducted in 2012
became a Professor and written many scientific papers. Was named Australian of the Year 2007. Has taught at Harvard, Adelaide, Macquarie and Monash and is a research scientist at a range of Universities.

Dr Paul Fraser (1955-1964)
Inducted in 2012
received the CSIRO Lifetime Achievement Award. 30 years of world class scientific research on ozone depleting substances and global atmospheric change for the protection of the ozone layer.

Shaun Graf (1969-1975)
Inducted in 2012
played Sheffield Shield cricket and professionally in the UK. He became Victorian selector and Manager of the VCA.

Vince Grella (1992-1995)
Inducted in 2012
Australian football (soccer) Defensive Midfielder who played for Blackburn Rovers in England's Premier League and for the Australian national team, the Socceroos.

Toby Haenen (1986-1991)
Inducted in 2012
Olympian representing Australia in the 100m and 200m backstroke and in Atlanta winning a Bronze Medal. Established his first learn to swim centre. Gerard Healy (1973-1978) Footballer and Brownlow Medallist in 1988. Now in the media and selector of Victorian and Australian teams.

Brad Hodge (1987-1992)
Inducted in 2012
Well known professional Australian cricketer. His highlight was 203 not out against South Africa.

Robert (Bob) Hoysted (1938-1941)
Inducted in 2012
Well known horse trainer who trained Caulfield Cup and Group One winners. He was strapper to Melbourne Cup winner Rising Fast and trainer of Manikato.

Brad Hughes (1979-1984)
Inducted in 2012
Professional golfer. He was part of the International Team that took on USA in the Presidents Cup. Won two Australian Masters and a Tournament Players Championship. Represented Australia at the World Cup in 1996 and 1997.

Anthony Marchant (1952-1954)
Inducted in 2012
Was Victorian and Australian Junior Sprint and Time Trial Cycling Champion. Received a Gold Medal in the Melbourne Olympic Games in the 2000 metres Tandem.

Professor Ronald McCallum OAM (1964-1966)
Inducted in 2012
Lost his sight as an infant and earned a place in Law at Monash. Has a Bachelor of Jurisprudence and a Bachelor of Laws. Is Dean of Law Faculty at Sydney University. Awarded an Order of Australia.

Justice Shane Marshall (1968-1973)
Inducted in 2012
became a Judge of the Federal Court of Australia in 1995 and a Judge of the Supreme Court of the ACT in 2004.

Trevor Mast (1961-1966)
Inducted in 2012
Well known wine maker. After completing studies in Germany, he established Mount Langi Ghiran Winery which is highly regarded worldwide. Also established Four Sisters Winery named after his 4 daughters. Yering Station purchased Mount Langi Ghiran prior to his retirement.

Dr David Mutimer (1969-1974)
Inducted in 2012
Transplant surgeon. Professor of Clinical Hepatology. Fellow of the Royal College of Physicians of England and Australian College of Physicians.

Dr Paul Steinfort (1964-1966)
Inducted in 2012
Graduated with a degree in Civil Engineering with honours. His engineering credits include The National Gallery, Rialto Towers, Collins Place, MCG Great Southern Stand and Project Manager after the Tsunami.

Dr Paul Strangio (1975-1980)
Inducted in 2012
Graduated BA (Hon) from Monash and completed a PhD at Deakin University. Author of 'Keeper of the Faith: A Biography of Jim Cairns.

Justice Peter Young (1962-1966)
Inducted in 2012
Graduated with a Bachelor of Jurisprudence in 1970 and Bachelor of Laws in 1972. Was appointed QC in 1997. In 2002 became Judge of the Family Court of Australia.