Introducing the Roll of Honour – a prestigious ceremony that reveres the unparalleled commitment and exceptional triumphs of admirable individuals who have immensely contributed to the greatness of St Bede's College. From inspiring Brothers, Teachers, and Staff to devoted Parents and Volunteers, this invigorating event is a chance to celebrate these outstanding individuals who have elevated the ethos of St Bede's College to unprecedented heights.  This event started in 2013 and continued every second year until 2019 when all events were postponed due to the global pandemic. This event has now returned, with presentations scheduled for 2024.
The Roll of Honour is displayed on a frosted glass board in the Mentone Campus Auditorium Foyer.
A virtual Honour Board has been created and is available for viewing below. Accompanying this is an image and a short blurb of each recipient.
NOMINATIONS 
Nominations for the 2023 Roll of Honour are now OPEN.
 Follow the link below to nominate a Brother, Teacher, Staff, Parent or Volunteer who went above and beyond to make St Bede's College the fantastic school is it today.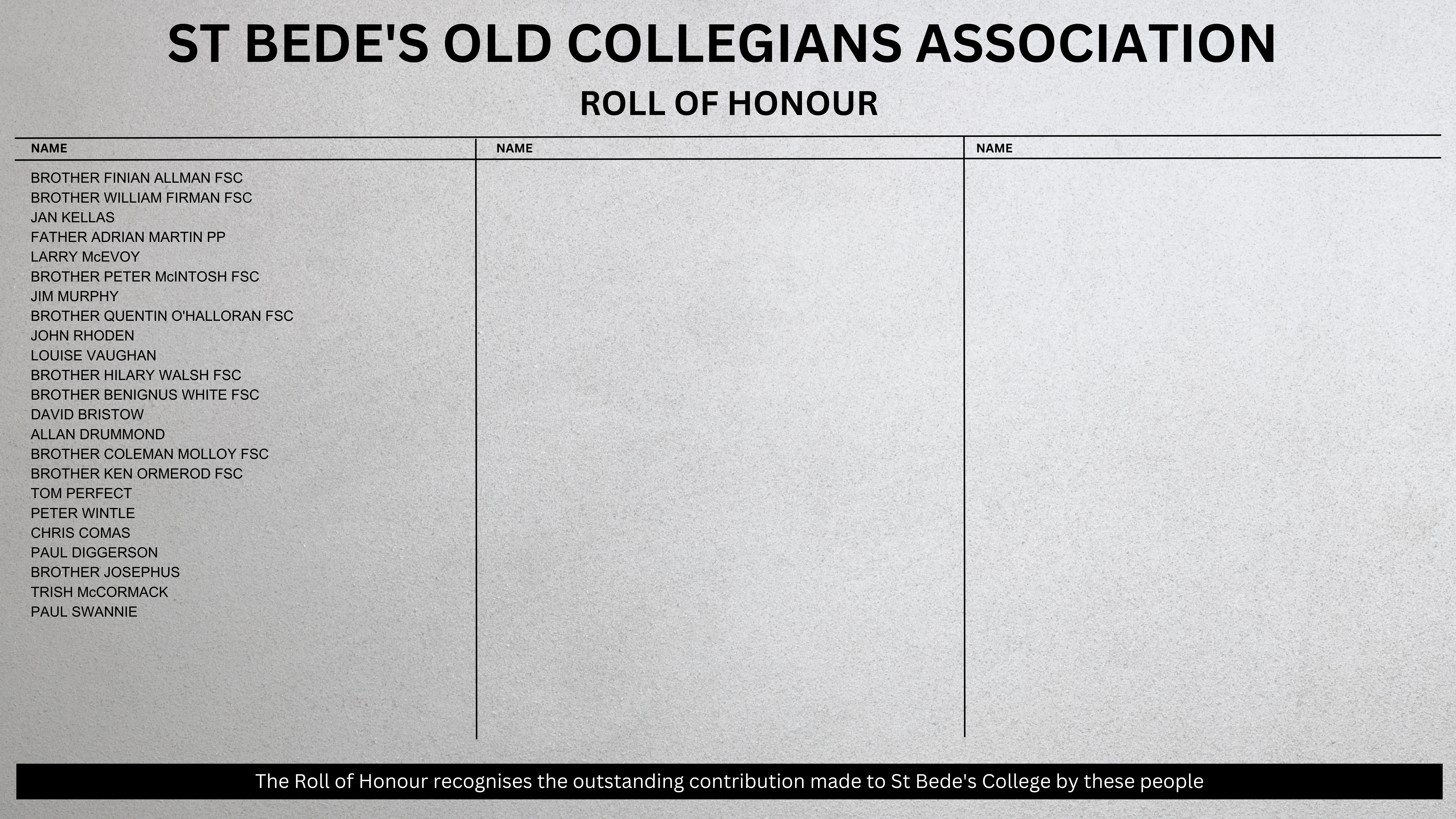 Brother Finian Allman fsc
Inducted in 2013
Brother Finian – the principal whose exceptional impact on St Bede's College cannot be overstated. Revered as one of the most influential figures in the history of the institution, he stood out amongst his peers as a compassionate leader and an unwavering force of motivation.
After his time as Principal Brother Finian reinvigorated the St Bede's Old Collegians Association where he worked as the voluntary president for more than 6 years. When the Old Collegians were creating a charity to give funds to children in financially distressing situations it was decided that it would be named after one of the most caring people the College had known – Brother Finain.

Brother William Firman fsc
Inducted in 2013
Brother William Firman fsc served as the seventh headmaster of the College from 1975 to 1987. During his tenure, he played a vital role in shaping the College's academic and extracurricular programs. His leadership and vision helped the College achieve new heights of excellence and establish itself as a premier educational institution.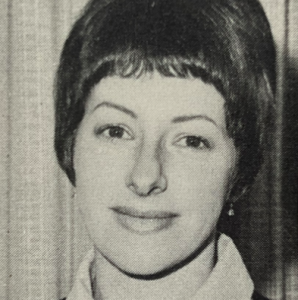 Jan Kellas
Inducted in 2013
Jan Kellas holds the record for being the longest-serving administrator in the history of St Bede's College. She started working in the administration department in 1973 under the leadership of Brother Peter McIntosh and served in various roles, including register, general administrator, and PA to the Headmaster. Jan dedicated 33 years of her life to the College, working for five principals before concluding her tenure in 2006. Her contribution to the College is truly remarkable and greatly appreciated.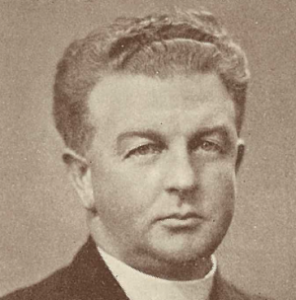 Father Adrian Martin PP
Inducted in 2013
St Patrick's Mentone Parish had the privilege of having Fr Adrian Martin PP as their parish priest for many years, starting from 1928. It was during his tenure that he invited the De La Salle Brothers to Mentone to establish a Catholic secondary school for boys. Thanks to his vision and efforts, St Bede's College was founded, and it has been serving the community since then. The legacy of Fr Martin and the De La Salle Brothers lives on through the countless lives, transformed by the education and values imparted at St Bede's College.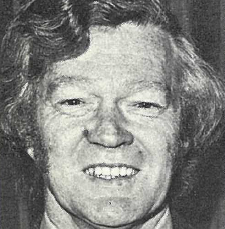 Larry McEvoy
Inducted 2013
Mr Larry McEvoy served as a teacher and Vice-Principal of Senior School for many years. Beginning in 1958, his dedication to education and his commitment to the school community was evident in everything he did. His impact on the lives of his students is immeasurable. Mr McEvoy concluded his tenure after 14 years, in 1994.

Brother Peter McIntosh fsc
Inducted in 2013
Brother Peter McIntosh fsc left the College after seven years of being the Headmaster. Brother Peter was primarily responsible for initiating and effecting a program of buildings which at the time, adequately accommodated their 1000 students. He often referred to the newly completed Chapel as the 'heart' of St Bede's. Not only did Brother Peter show himself to be an enterprising and astute financier, but all who view the building must readily acknowledge that he had a flair for detail and a sense of aesthetics. Despite his demanding administrative duties, Brother Peter always found time to attend religious education classes and give advice to the students.
Jim Murphy
Inducted in 2013
For 35 years, Jim Murphy was a familiar and welcoming presence at the front gate of the College every morning. He dedicated his life to teaching and mentoring countless students, starting in 1958 and continuing until his retirement in 1993. His impact on the College community will never be forgotten.

Brother Quentin O'Halloran fsc
Inducted in 2013
Brother Quentin is truly a treasured member of the St Bede's Community. He has been a friend to many for many years, and his influence has been felt by countless individuals. His tenure as a teacher from 1955 to 1966 was marked by his incredible memory and his dedication to ensuring that his students adhered to the rules. Despite his strict approach, Brother Quentin has always been known for his fair and calm demeanour, which has endeared him to both students and faculty alike. A true pillar in the community, the College is incredibly grateful for everything he has done.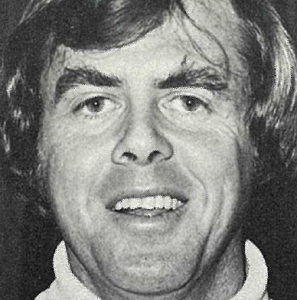 John Rhoden (Class of 1956)
Inducted in 2013
After attending the College for several years and then graduating in 1956, John then became a respected and dedicated teacher at St Bede's College for nearly four decades, from 1961 to 1999. Throughout his tenure, he worked tirelessly to educate and inspire countless students, leaving a lasting impact on the school community. In addition to his teaching duties, John also served as an assistant to the principal for a time, further demonstrating his commitment to the school's success.

Louise Vaughan
Inducted in 2013
For over two decades, Louise Vaughan served as the Tuck Shop Manager at St Bede's College. Her dedication and hard work ensured that the students always had access to delicious and nutritious snacks during their busy school days. Louise began in 1957 and concluded her time as Tuck Shop Manager in 1979.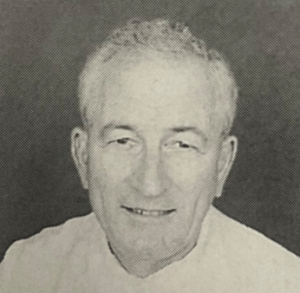 Brother Hilary Walsh fsc
Inducted in 2013
Brother Hilary Walsh fsc was truly an exceptional teacher at St Bede's during his tenure from 1964 to 1971. He also served as Middle School Principal for several years. It's no surprise that he was inducted into the Roll of Honour in 2013, recognizing his outstanding contributions to the school community. His dedication to education was truly remarkable, and he will always be remembered for his immense impact on the lives of those he taught.

Brother Benignus White fsc
Inducted in 2013
Brother Benignus White fsc was an influential figure in the history of St Bede's College. As the First Headmaster in 1938-1939, he oversaw the establishment of the school and helped to shape its early years. It was also during his tenure as Australian De La Salle Provincial that the McCristal property was purchased, which became the site of St Bede's College. His vision and leadership were instrumental in laying the foundation for the school's success and growth over the years.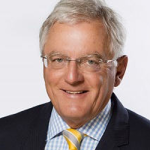 David Bristow (Class of 1966)
Inducted in 2015
David Bristow, an Old Collegian from 1961 to 1966, was a past president of the Old Collegians Association. He played a crucial role in revitalizing the organization and worked closely with Br Finian to make it happen. Thanks to their efforts, the Finian Foundation was established, which has had a significant impact on the community. David's dedication and contributions to these causes have been truly rewarding experiences for him.

Allan Drummond
Inducted in 2015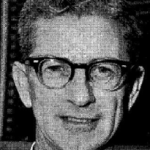 Brother Colman Molloy fsc
Inducted in 2015
A foundation member of the St Bede's community of Brothers, having previously taught at the Brothers' school in Dubbo, NSW. In 1948, Colman became principal. Colman's mission was to raise standards and stop the brain drain to Malvern.  By the early fifties, a growing number of students was matriculating, and fewer students were moving to De La. Ironically, Colman himself spent some years there as a classroom teacher before being reappointed as principal at St Bede's. He remained as principal from 1959 to 1964. He was a major player in the building of the plant and of the community which is St Bede's College.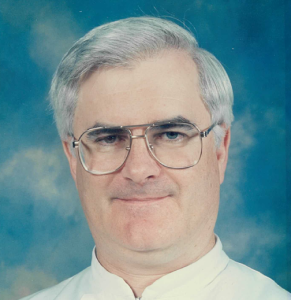 Brother Kenneth Ormerod fsc
Inducted in 2015
Ken arrived at St Bede's in 1996, where he was a classroom teacher and director of the Brothers' community. When Brother Quentin went off to pick up papers in the playgrounds at De La Salle, Ken stepped into the role of principal. While at St Bede's, Ken gave special attention to the education of students with special needs, as well as supporting the extension of technology as an educational tool. He has always enjoyed refereeing and coaching basketball. A highlight of his involvement in that sport was to coach St Bede's to victory in the State Basketball Championships and to fourth place in the National Championships.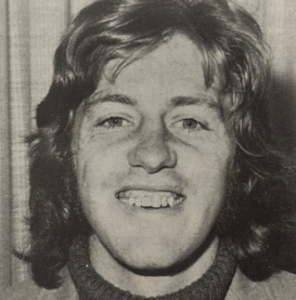 Tom Perfect
Inducted in 2015
St Bede's students first said good morning to Mr Perfect in 1973 and kept doing so until 2004. Actually, it was more often 'Tom' than it was 'Mr Perfect', for Tom was not one for keeping a distance between himself and his pupils. Indeed, Tom probably has as many genuine friends among his past students as any other teacher who has worked there.  Through the years, he taught English, History, Social Science, Religious Education, Drama and Politics. At different times, he was a caring director of Special Education, head of the Social Science faculty, Curriculum Coordinator and Assistant to the Principal for the LaSallian mission of the school.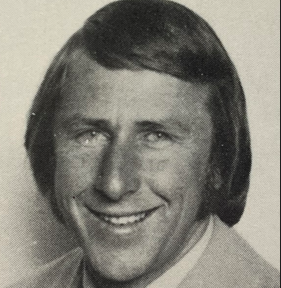 Peter Wintle
Inducted in 2015

Long-term staff at St Bede's will always associate Pub Yarns with Larry McEvoy. Fondly known as 'Wally', every day seemed to be a highlight for him. Sure, the co-ordinator's role threw up pastoral problems, and paperwork, that could make him grumpy now and then, but there was always an air of optimism and friendliness about him, whether chatting with staff in the lunch room; proclaiming Shakespeare to his English classes; pinning still more photos of sporting teams and Solomon House leaders to his office walls; or when collared by students in the playground. There must have been a strong St Bede's atmosphere at Wintle evening meals over the years, for Margaret-Mary was a marvellous Year 7 teacher over many years, and three Wintle boys went through the school, with one of them also eventually joining the staff.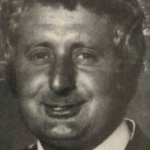 Chris Comas
Inducted in 2017
Chris worked at the College from 1971. Chris was an old school teacher, in charge of a class in which all of the students soon learned the behaviours and the routines that helped the day to run efficiently. This enabled him to gain great respect among students and peers alike. He played a central role in promoting Grampians trips which have been a highlight of the year for hundreds of young men over the last forty years. He was instrumental in organising and running the much-loved midweek, internal basketball competition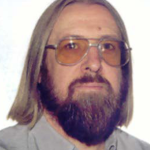 Paul Diggerson (Class of 1971)
Inducted in 2017

Paul was a stalwart of the St Bede's Old Collegians Association for over 15 years during which time he was a diligent Treasurer of both the SBOCA and the Finian Foundation. Paul was "Minister of Reunions" from 2001 to 2011 and was instrumental in instigating a systematic approach to reunions every 10 years. Paul's contribution to the revitalisation of the SBOCA was instrumental in ensuring its strong continuance.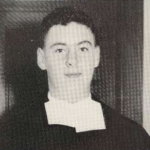 Brother Josephus Garrity
Inducted in 2017
An imposing and enthusiastic teacher at the College from 1953 until 1963. Br Josephus coached St Bede's College's first Football team to a history-making premiership in 1953. His passion for the sport continued through cricket and later athletics and led to many of the College's impressive victories. He was a promoter of the Arts and particularly live theatre, directing a number of plays and performances. His investment of emotional energy and his ingenuity successfully assisted the College in its growth during the 1950's and early 60's.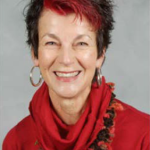 Trish McCormick
Inducted in 2017
Tricia was an excellent Teacher and faculty co-ordinator with an eye for every opportunity for students to think creatively and to display their skills. In 1998 she coordinated and organised several of the large events to celebrate the College's Diamond Jubilee including some 600 Old Collegians at a memorable dinner and all the memorabilia associated with the celebrations. Tricia became Brother Finian's right-hand woman on the Old Collegians Committee, playing a vital part in rejuvenating the association, and earning Brother Finian's eternal respect and gratitude for doing so.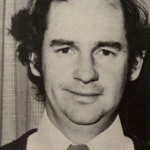 Paul Swannie
Inducted in 2017
Paul worked at the College. In 1975 Brother Bill and Paul put their heads together and came up with the idea of the Technical Stream in Year Eleven, which was a concept well ahead of its time, and which proved the test of time, running until replaced by VCAL some three decades later. Paul put the round ball game on the map at St Bede's, coaching our first-ever soccer championship team in 1987. Paul spent many a weekend at Phillip Island with members of the maintenance staff, playing a significant role in the design and construction of the facility.