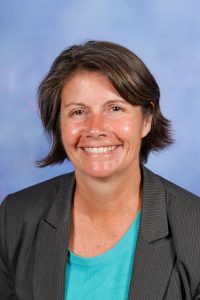 Welcome to St Bede' College, a Catholic school for secondary students in the Lasallian tradition. The patron saint of teachers and education, John Baptist De La Salle, saw the school experience as providing students with the means for better understanding their faith and of maximising their participation in life. He understood that education was the path to freedom and responsibility.  There is now a large network of Lasallian schools educating more than one million students worldwide.
St Bede's College specialises in providing a holistic educational program that supports the needs of each student with a view to them experiencing enjoyment and success in learning.
St Bede's College has a rich history and tradition dating back to 1938 and has been unwavering in its commitment to the mission of Jesus Christ and the Church over that time. It has become a school of choice for families and a well-known, loved and iconic place of welcome for families from South Eastern Melbourne. Offering a Christian education, the development of  young people who find success and fulfilment in the service of others has always been the focus of the College and continues to direct our mission today. Our students are socially just and become aware that they are part of a global society.
We are an inclusive community where students have the right to be safe, valued, challenged and respected by all. We also believe that such respect carries mutual responsibility for others as part of the College family. St Bede's College thrives on the concept of community where we are brothers and sisters to one another. We understand that the quality of relationships is critically important in the lives and education of our students and the establishment of productive staff/student relationships has strong resonance with our staff. Each student should be named and known. Strong pastoral care links between the student, family and College are a hallmark of the College. For our young people to fully grow, it is essential that everyone they encounter at school has an interest in their development beyond their capabilities as a student.
Our motto is Per Vias Rectas (By Right Paths). It is important that young people have a strong set of values that underpin the way they live and that they are provided with opportunities to take on leadership and responsibility. As such, the College has Five Guiding Principles that support our Mission. These Principles stress a focus on our God, our sense of brotherhood/sisterhood and care for others, showing respect and valuing best effort and achievement in in all fields of endeavour—faith, cultural, academic, sporting. Our values and our principles allow us to respect and honour our heritage while looking with imagination and optimism to the future.
We constantly search to have our students experience an innovative and dynamic learning environment that provides them with the academic and personal skills to flourish in the 21st century. Academic aspiration matters, and it is important that every student is inspired to be the best they can be. Our vision for learning encompasses all aspects of life, the intellectual, spiritual, physical, social, emotional, ethical, and cultural dimensions where education is consciously structured to develop the whole person in a caring, family-oriented community.
It is important to me, as Principal, that we maximise each student's personal growth, set high expectations with regard to responsible student behaviour, that the College and students are well presented and the students and their parents contribute to, and have pride in, their school community.
We invite new families, from all backgrounds and beliefs, to become part of our wonderful College community. You are always welcome to visit and tour the College, explore the history of what it means to be part of the "Beda Experience", and see how your child can achieve their personal best at St Bede's.
Ms Deborah Frizza
Principal