The Beda Bite
Due to popular demand, a monthly newsletter will be emailed to Old Collegians.
This newsletter covers all communication that is shared through our social media accounts to ensure all Beda's are able to stay up to date, no matter which platform they connect with us on.
The Beda Bulletin
From 2014 – 2022 The Old Collegians have created an annual and sometimes bi annual newsletter called, The Beda Bulletin.
Each year the content grows and grows as we learn more about the amazing achievements the past students have had.  The newsletter begins with an address from the President, Principal and then is followed by important events and stories of Old Collegians.
If you have a story or you know someone who does, please contact us! We always love hearing from you and we know many people enjoy reading all the successes their peers have had. To view previous years Bulletins, please click the images below.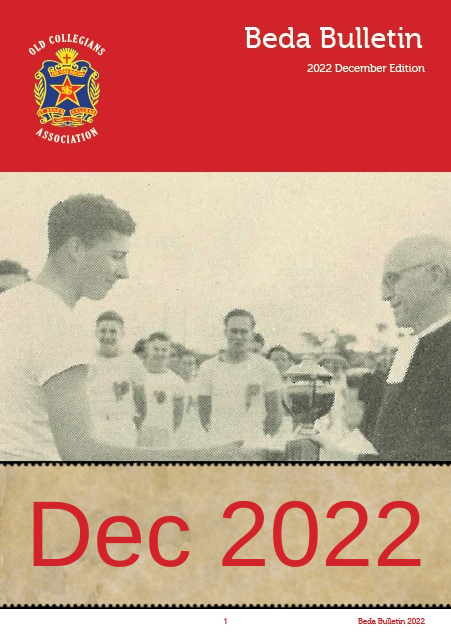 ---
HOW TO STAY CONNECTED
We encourage all Old Collegians to ALWAYS stay connected! The best way to do this is by CLICKING HERE to add your details to our database. Our database receives updates about events, reunions, opportunities to and from the school and also the bi annual copy of the Beda Bulletin.
You can also connect with us on our social media platforms. Simply CLICK THE ICONS below to be taken to accounts dedicated to keeping you up to date with all things, Old Collegians.
To be in direct contact with us, simply call or email us with the details below! We look forward to hearing from you.
Email: oldcolls@stbedes.catholic.edu.au
Phone: 9582 5953