The St Bede's Old Collegians Association presents The Hall of Fame, an accolade given to former students of St Bede's College who have achieved remarkable feats. The Honour Roll is categorized into Arts/Law, Business/Commerce, Community Service, Cultural, Science/Medicine, and Sport. The students of the College are instilled with a strong sense of ethics and are committed to doing what is right. Witnessing numerous old collegians excel in their respective fields and contribute to the community is a source of immense pride for us.
The Hall of Dame is displayed on a frosted glass board in the Mentone Campus Auditorium Foyer.
A virtual Honour Board has been created and is available for viewing below. Accompanying this is an image and a short blurb of each recipient.
NOMINATIONS 
Nominations for the 2024 Hall of Fame are now OPEN.
 Follow the link below to nominate a past who has excelled in their field.

Brother Raphael Bassett (Class of 1945)
Inducted in 2012
After attending St Bede's College from 1942 to 1945, Brother Raphael Bassett later became a leader in the Christian education of youth. As Provincial of the De La Salle Brothers in Australia, New Zealand, and Papua New Guinea, he gave himself unreservedly to the cause of the Christian education of youth.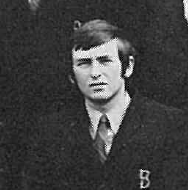 Honour Kevin Bell AM KC (Class of 1971)
Inducted in 2012
Justice Kevin Bell attended St Bede's College from years 7 to 12, graduating in 1971. He then pursued higher education at Monash University, obtaining a Bachelor of Arts and a Bachelor of Law with honours. His legal career brought him to the position of His Honour Justin Kevin Bell of the Supreme Court of Victoria, where he served with distinction. Later in his career, Bell was appointed as a Commissioner on the Toorrook Justice Commission, which was tasked with examining past and ongoing injustices faced by the First People of Victoria. His dedication to justice and fairness has left a lasting impact on the legal system and the community he served.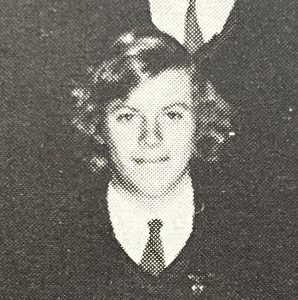 Justice Anthony Cavanough (Class of 1972)
Inducted in 2012
Anthony Canough attended St Bede's College from Year 5 in 1965 until his final year in 1972. After completing his education, Anthony went on to become Honourable Justice Cavanough of the Supreme Court of Victoria. He also worked as a Commissioner with the Human Rights and Equal Opportunity Commission for three years.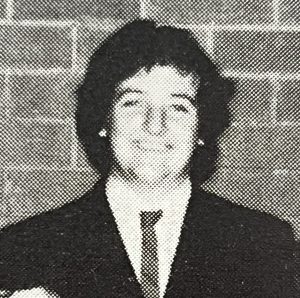 Peter Fitzgerald (Class of 1972)
Inducted in 2012
Peter Fitzgerald attended the College from 1965 to 1972. He had a great time there and made many good memories. After finishing his studies at St Bede's College, Peter went on to achieve great things in sports. He became an Australian record holder, an Australian Champion, and even represented his country in the 1976 Olympics in the 200 metres semi-finals.
Graham Fitzgibbon (Class of 1945)
Inducted in 2012
Graham Fitzgibbon, also known as 'Smacka', was a talented Australian jazz musician who made a name for himself at a young age. Attending the College from 1941 to 1945, Graham, quickly finished school and became known at just 19 years old on the Australian Jazz scene. He worked alongside some of the greats in the industry, including Graeme Bell and Frank Johnson, and quickly became known as Australia's King of Jazz. But more than just his musical talents, Smacka was also an entertainer who brought laughter and joy to audiences in Melbourne and beyond
Photo courtesy of Able Records

Doctor Tim Flannery (Class of 1973)
Inducted in 2012
Dr Tim Flannery was an accomplished individual who left a significant impact on the scientific community. After his 5 years at St Bede's College, he became a Professor after having written numerous scientific papers throughout his career. In 2007, Dr Flannery was named Australian of the Year, a testament to his exceptional work. He has taught at several prestigious universities such as Harvard, Adelaide, Macquarie, and Monash, and continues to be a highly respected research scientist at various institutions. His induction into the Hall of Fame in 2012 is a well-deserved honour that recognizes his contributions to the field of science.

Doctor Paul Fraser (Class of 1964)
Inducted in 2012
Dr Paul Fraser was truly a remarkable scientist. He began his time at St Bede's College in Year 4 in 1955 and after concluding his studies in 1964, he dedicated his life to researching ozone-depleting substances and global atmospheric change for over 30 years. In recognition of his contributions, he was inducted into the CSIRO in 2012 and received the Lifetime Achievement Award. His work was instrumental in protecting the ozone layer for future generations.

Shaun Graf (Class of 1975)
Inducted in 2012
Shaun Grad is a name that is well-known in the cricketing world. He attended St Bede's College from 1969 to 1975 and made his debut at the age of 19 at St Kilda cricket club. It was clear from the start that he had a natural talent for the game, and he quickly established himself as an all-rounder. Grad continued to play cricket at a high level, representing Victoria in the Sheffield Shield and playing professionally in the UK. Later on, he became a Victorian selector and Manager of the VCA.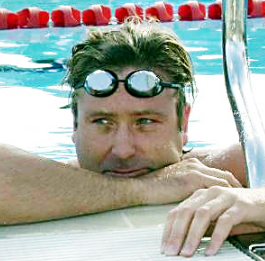 Toby Haenen (Class of 1991)
Inducted in 2012
Toby Haenen, who attended the College from 1986 to 1991, went on to represent Australia in the 100m and 200m backstroke at the Atlanta Olympics in 1996. Here he won a Bronze medal! After his successful swimming career, Toby pursued his passion for education and established his first swimming centre.
Photo courtesy of Batman Avenue Maulers
Gerard Healy (Class of 1978)
Gerard Healy was a student at St Bede's College from 1973 to 1978. During his time there, he was a talented football player and served as the Senior Football Captain. This experience proved invaluable as he pursued a career in football, playing for both Sydney and Melbourne. His hard work and dedication paid off when he won the Brownlow Medal in 1988. Today, Gerard is highly respected in the football community and works as a commentator as well as a selector for both Victorian and Australian teams.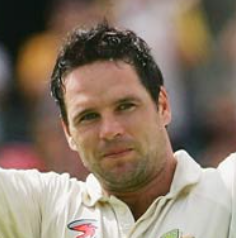 Brad Hodge (Class of 1992)
Inducted in 2012
Brad Hodge attended St Bede's College from 1987 to 1992. He was known for his exceptional skills as a right-handed batsman in cricket. After years of dedicated training, Brad made it to the 2007 Cricket World Cup and led his team to victory. A highlight is his career was his achievement of reaching 203 not our against South Africa. Today, Brad is a highly respected Australian cricket coach, sharing his expertise with aspiring young players.
Photo courtesy of the Australian Cricket Society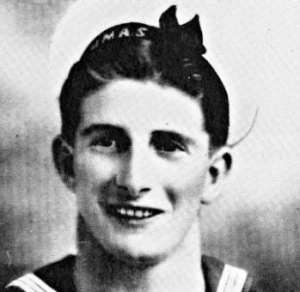 Robert Hoysted (Class of 1941)
Inducted in 2012
Bob, also known as Robert Hoysted, was a notable attendee of the college from its opening in 1938 until 1941. He went on to become a highly regarded horse trainer, training Caulfield Cup and Group One winner. Bob also had the honour of being the strapper to Melbourne Cup winner Rising Fast and trainer of Manikato.
Photo courtesy of the City of Kingston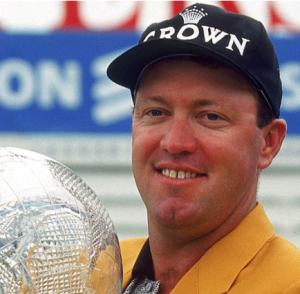 Brad Hughes (Class of 1984)
Inducted in 2012
During his time at the college from 1979 to 1984, Bread Hughes became well-known for his exceptional golfing skills. After his schooling, he had the opportunity to represent Australia at the World Cup in 1996 and 1997 and was part of the International Team that competed against the USA in the Presidents Cup. Hughes had an impressive record, having won two Australian Masters and a Tournament Players Championship.
Photo courtesy of the Golf Australia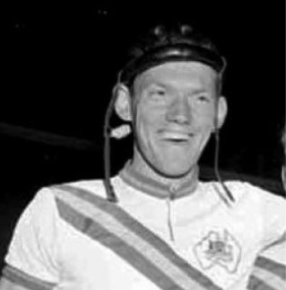 Anthony Marchant (Class of 1954)
Inducted in 2012
Anthony Marchant attended the College for three years, from year 10 to year 12, and finished in 1954. After completing his studies, he pursued a career in cycling and became both the Victorian and Australian Junior Sprint and Time Trial Cycling Champion. This was only the beginning of his success, as he went on to receive a Gold Medal at the Melbourne Olympic Games in the 2000 metres Tandem event in 1956. He was then inducted into the Australian Sporting Hall of Fame for his incredible achievements.
Photo courtesy of unknown /Enric Pla Research (Cropped)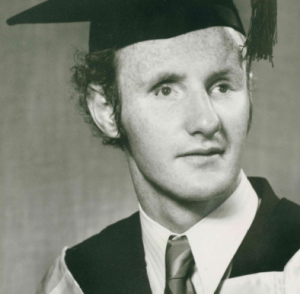 Professor Ronald McCallum AO (Class of 1966)
Inducted in 2012
Professor Ronald McCallum lost his sight as an infant. In 1964 he began his schooling at St Bede's College where he used large braille books and aid from fellow students to learn. Professor McCallum successfully achieved entry into Law at Monash University.  During his time at the university, he obtained a Bachelor of Jurisprudence and a Bachelor of Laws. He also became Dean of Law Faculty at Sydney University and has been awarded an Order of Australia. As the years went on, his influence did not stop and because of this, he was later awarded Senior Australian of the Year.
Professor Ron McCallum's memoir – Born at the Right Time, is available now. Throughout this memoir, he reflects on memories of his time at the College.
Photo courtesy of the HuffPost News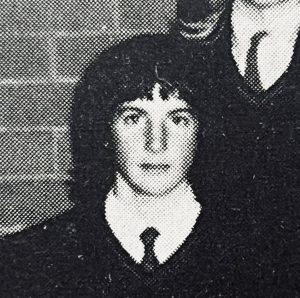 Honour Shane Marshall AM (Class of 1973)
Inducted in 2012
After studying at St Bede's College from 1968 to 1973 and receiving Dux in Humanities, Honour Shane Marshall AM studied a degree in Economics and Law at Monath University. In 1995 he was appointed the Judge of the Federal Court of Australia, which at the time was the youngest person to ever do so. In addition to this position, he also became Judge of the Supreme Court of the ACT in 2004.
In 2003 Honour Marshall was awarded a Centenary Medal for his devotion to the industry. Honour Shane Marshal AM retired mid 2023 as one of the most highly regarded Judges in Australia.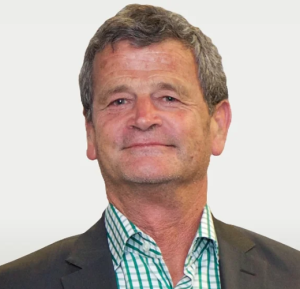 Doctor Paul Steinfort AM (Class of 1966)
Inducted in 2012
Doctor Paul Steinfort attended the College from 1964 to 1966 and he has been an incredible friend to the community ever since. Paul studied engineering at Monash University, graduating with Honours and then furthering his education with a PhD at RMIT University. engineering credits include The National Gallery, Rialto Towers, Collins Place, MCG Great Southern Stand and Project Manager after the Tsunami. Dr Steinfort has spent more than 53 years at PSA Project Management, a company that provides program and project management for a large range of resilient projects and sustainable programs. Paul has led some of the most iconic and challenging projects during his time at PSA Projects. Due to his huge contribution to this industry, Dr Paul Steinfort received the Order of Australia in 2020.
PSA Projects is a regular donor to the Finian Foundation, sponsor of the Finian Foundation Charity Golf Day and Dr Paul Steinfort AM himself, has volunteered a considerable amount of time to the College.
Photo courtesy of PSA Project Management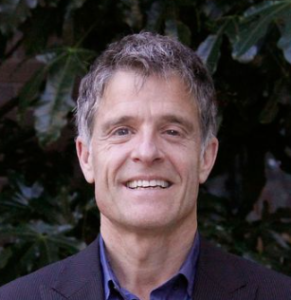 Doctor Paul Strangio (Class of 1980)
Inducted in 2012
Dr Paul Strangio attended the College from 1975 to 1980 and then Graduated BA (Hon) from Monash and completed a PhD at Deakin University. Paul began publishing dozens of books about politics in Australia and in 2002, he became a Senior Lecturer at Monash University. Possibly his most famous book, Keeper of the Faith: A Biography of Jim Cairns,
Author of 'Keeper of the Faith: A Biography of Jim Cairns.
Photo courtesy of Melbourne University Publishing 

Honour Peter Young AM KC (Class of 1966)
Inducted in 2012
Justice Peter Young attended St Bede's College for ten years until matriculation in 1966. Following his time at St Bede's, he graduated with a Bachelor of Jurisprudence in 1970 and Bachelor of Laws in 1972. Justice Peter Young was then appointed QC in 1997. In 2002 he became a Judge of the Family Court of Australia. Mr Young was awarded an AM in the Australian Honours in 2018 and is currently a Deputy Chancellor of Monash University. Following the death of her Majesty, Mr Young's post-nominal has been changed from QC to KC.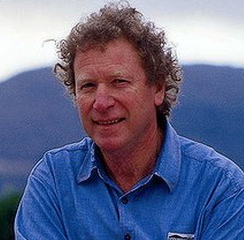 Trevor Mast (Class of 1966)
Inducted in 2012
Trevor studied at St Bede's College from Years 5 to 12, graduating in 1966. He is now known as one of Australia's top winemakers. After completing studies in Germany, he established Mount Langi Ghiran Winery which is highly regarded worldwide. He also established Four Sisters Winery named after his 4 daughters. Trevor is known for pioneering the Grampians as a fruitful area to make wine. After a long battle with Alzheimer's disease, Trevor sadly lost his mastery of the winemaking process. Prior to his retirement, Yering Station purchased Mount Langi Ghiran.
Photo courtesy of the Sydney Morning Herald

Doctor David Mutimer (Class of 1974)
Inducted in 2012
Dr David Mutimer studied at the College between the years 1969 to 1974. He graduated from Monash University in 1980 and began his training in Internal Medicine and Gastroenterology. To continue his research, he began work in the UK in 1986. He became a Professor of Clinical Hepatology. David became a Fellow of the Royal College of Physicians of England and the Australian College of Physicians. He has published many peer-reviewed articles and established the Hepatitis B Foundation Charity in the UK.

Carl and Mark Fennessy (Class of 1979 and 1985) 
Inducted 2012
Founders of Crackerjack Productions, Mark was previously CEO of Fremantle Media (producers of Australian Idol, Neighbours, Australia's Got Talent and Master Chef, employing close to 2,000 people). Shine Network, a global Murdoch media/entertainment company (producers of The Voice), now headed by the Fennessy brothers.

Leo Gamble (Dux 1952)
Inducted 2012
A revered economics teacher at the College for many years and a talented sportsman. Leo graduated B. Comm. from Melbourne University in 1956. Taught at Moorabbin and Sandringham Technical schools before returning to St. Bede's, where he taught from 1962 until 1993. Published the highly commended History of St Bede's and its McCristal Origins, followed by History of Mentone.

Doctor Paul Callery (Class of 1
968)
Inducted 2012
Played 182 games with Melbourne and St. Kilda in VFL/AFL. Acted as fitness adviser, skills coach, injury rehabilitation adviser and psychologist for various AFL clubs, as well as a statistician and a football commentator; much advocacy work for youth involvement in sport, particularly in East Timor in recent years.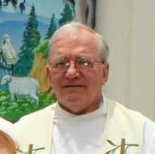 Father Tom Sheeran (Class of 1952) 
Inducted in 2019
Father Tom was a renowned boxing coach, even reaching an international level of skill as a referee. He was chosen to be a boxing referee for the 1982 Commonwealth Games.  Fr Tom was also equally well known for his vintage car collection and appreciation for antiques. His hobby of rebuilding and restoring vintage cars was a source of great enjoyment for him. He also had a flair for the artistic, enjoying acting, painting, sketching and cartooning.

Anthony Vuat (Class of 1966)
Inducted in 2019
He started out in television in 1969 as a stagehand with the ABC. Tony was a founder member of the COUNTDOWN Team with Molly Meldrum as its host and produced and directed many of the music shows during the 70's and 80's.  He produced and directed VFL, football, motor racing, tennis, swimming, golf, basketball and gymnastics and in 1982 was the producer/director for the Brisbane Commonwealth Games. After 17 years with the ABC Tony resigned to take on the challenge of Freelance producing and directing.

Anthony Dalton (Class of 1979)
Inducted in 2019
Over the next 17 years he amassed over 5500 flying hours in Iroquois, Sea King, Gazelle and Seahawk helicopters making him one of the most experienced serving naval aviators.  He flew on four Australian Naval Air Squadrons and spent time on exchange as an instructor pilot with the Royal Navy's 705 Squadron. He commanded 805 Squadron in 2000-01 and the Fleet Air Arm in 2008-09. Dalton was promoted to Rear Admiral in 2012 to head the DMO's Helicopter Systems Division, responsible for the acquisition, sustainment and disposal of all the ADF's rotary-wing and tactical unmanned aerial system assets.

Doctor Rolf Gnomes (Class of 1991)
Inducted in 2019
He started at St Bede's in 1986 before graduating with his VCE in 1991. By combining the dictum of medicine to "prolong life and ease suffering" and the mantra of many engineers "to make it happen" the idea of the Heart Bus was born – bringing lifesaving medical care to outback Australia.  Earlier this year, Heart of Australia received Federal Government funding of $12million to support 2 Heart buses and assist to provide a third service. The mobile specialist's clinics aim to deliver 930 clinic days a year, see up to 18,000 patients and service 25 communities each month across Queensland.

Doctor Peter Hughes (Class of 1990)
Inducted in 2019
Peter was awarded a National Health and Medical Research Council scholarship to perform a PhD at the Walter and Eliza Hall Institute. He has been a consultant Nephrologist at the Royal Melbourne His research interests include transplanting across immunological barriers, thrombotic microangiopathy and complement mediated disease. Dr Hughes has many medical publications and is an Associate Professor at Melbourne University.

Eugene Galekovic (Class of 1999)
Inducted in 2019
After enjoying plenty of success on the soccer pitch during his time at St Bede's Eugene started his career with the Morwell based National Soccer League side the Gippsland Falcons as a 19-year-old in December 2000 before signing with South Melbourne the following season.  Eugene played 12 games representing Australia as a Socceroo.

Bill Armstrong (Class of 1950)
Inducted in 2016
Order of Australia recipient and past CEO of Australian Volunteers International

Stephen McBurney (Class of 1985)
Inducted in 2016
Chief Examiner of Victoria and AFL umpire over 400 games including 4 Premierships

Kieran Ault-Connell (Class of 1974)
Inducted in 2016
two time Paralympian, two gold medals at Sydney 2000 and a silver medal in Athens 2004. In 2001, Kieran was awarded an Order of Australia Medal for services to sport.

Michael Hurst (Class of 1975)
Inducted in 2016
Career banking and currently Managing Director of Bendigo Bank

Neil Young KC (Class of 1969)
Inducted in 2016
Appointed judge of the Federal Court in 2005. Has since retired from the bench.

Michael McCarthy (Class of 1974)
Inducted in 2016
past AFL footballer with 99 games for Hawthorn including 2 Premierships and 28 games for Brisbane Bears.

Nathan Holman (Class of 2009)
Inducted in 2016
Professional golfer and winner of 2015 PGA.

Ralph Bernardi (Class of 1944).
Inducted 2014
Former Lord Mayor of Melbourne (1979-1980) and member of the Melbourne City Council. During his term in office, Ralph was instrumental in the development of Melbourne's "cafe culture" with the approval of the first outdoor cafe in the city .

Jet Band (Class of 1997)
Inducted 2014
Chris Cester (Class of 1999), Nic Cester and Cameron Muncey (Clas of 1995) JET's debut album enabled them to score a recording contact in the USA in 2002. While there recording, JET were invited to support The Rolling Stones on their 2003 tour of Australia. There track Are you gonna be my girl? Was #1 on Triple J's to p 100 and its video won Best Rock Video in the USA. The band broke up in 2012.

Brother Bede Mackrell fsc (Class of 1944)
Inducted 2014
A lifetime of service as a De La Salle Brother, Br Bede entered the Juniorate in 1950. His work in many school communities throughout Australia and in particular Papua New Guinea has been extensive and varied. He is held in very high regard by local tribal leaders in PNG and his work is honoured by Rotary's highest award. He has also been awarded the Order of the British Empire and was l last year named Volunteer of the Year by his peers for his work with St Vincent De Paul's in Melbourne.

Honour Marcus Stephen MP (Class of 1987)
Inducted 2014
Former President of Nauru, a man of strong convictions with a sound understanding of his country's con situation and strong ability to negotiate. Marcus was also an International weightlifter, competing in three Olympics representing Nauru. Seven times Commonwealth gold medallist and five time silver medallist. Competed in nine world championships.

Doctor Stanley Reid AM (Class of 1944)
Inducted 2014
A pioneer of ultrasound techniques in Australia, bringing extensive knowledge with him after further study in London and Russia, Stan was the founding President of the Australia Society for Ultrasound Medicine and Medical Director of the King Edward Memorial Hospital in Perth. He was also Commodore of the Royal Perth Yacht Club during Australia's successful campaign for the America's Cup. Stan was WA citizen of the year in 1987 and became a member of the Order of Australia in 1988.

Peter Russo (Class of 1976)
Inducted 2014
Recruited to Hawthorn in 1978, Peter played over 195 AFL senior games with both Hawthorn then St Kilda. A member of two Hawthorn Premiership sides, he also represented Victoria against SA in 1985. Peter was full time coach at the Melbourne Football Club, coaching the reserves to a premiership in 1993

Doctor Michael Buxton (Class of
1962)
Inducted 2012
Mayor of Mordialloc aged 30, Dandenong Ranges Shire President in 1980 and six years on the Upper Yarra Valley and Dandenong Ranges Authority, initiating policies to protect this internationally significant area. Director level for 15 years in State Public Service, implementing policies to protect Melbourne's open space. Led intergovernmental committees formulating a national greenhouse strategy; a member of Australian delegation to United Nations Commission for Sustainable Development. Professor of Environment and Planning at RMIT University.

Greg Healy (Class of 1983)
Inducted 2012
Played 147 games for Melbourne in the VFL/AFL, captaining the club in 1988 and leading it to the grand final that year. Served as a Board member at Melbourne in 1997 and 1998 and is currently Director of Football. Greg became a qualified accountant, joining Quicksilver as financial controller in 1998 and is currently president of Quicksilver, Asia Pacific.

Doctor Michael Loughnan (Class of 1977)
Inducted 2012
Graduated with Honours in Medicine, completing his training in Ophthalmology at the Royal Victorian Eye and Ear Hospital. A fellowship in diseases of the front of the eye. Studied at Harvard University. Senior Staff Specialist and Chairman of the Eye Section and the Senior Medical Staff at the Eye and Ear Hospital. Author of an internationally used textbook as well as founding director of the Victoria Parade Surgery Centre, Australia's largest eye day surgery centre.

Brother Michael Lynch sdb (Class of 1957)
Inducted 2012
A Salesian Brother, he taught at Salesian College, Chadstone from 1966 to 1973. Appointed Principal of Salesian College, Brooklyn Park in South Australia, 1974 – 81. A Masters degree in Education at Harvard University in 1983. Since 1997, Director of the Salesian Missions Office, supporting aid and development in Salesian schools and parishes in East Timor, Samoa, Fiji, Solomon Islands, Vietnam, Cambodia, Mongolia, India, Sri Lanka and Pakistan.

Father Robert McCulloch (Class of 1963)
Missionary in the Columban order. Since 1978, has committed his life to poverty stricken communities of Pakistan. Awarded the highest possible civilian award by the President of Pakistan in 2012, for his "Services to Health, Education and Inter-Faith Relations".

Doctor Peter McTigue OAM (Dux1951)
Inducted 2012
Completed a Doctorate in Chemistry at Oxford; heading the School of Chemistry at Melbourne University 1986 -1990; co-authored chemistry text books which revolutionised teaching; Chief Examiner and Chief Assessor of Year 12 Chemistry. Awarded Order of Australia Medal for his contribution to chemistry education in 2012.

Eddie Perfect (Class of 1995)
Inducted 2012
Multitalented entertainer, including work in television, theatre, cabaret and writing/composition. Shane Warne: the Musical is arguably Eddie's best known work. Appeared in Babes in the Woods; Keating! The Musical; the Threepenny Opera; Spicks and Specks, Good News Week and Offspring. His solo show Misanthropology earned him the 2011 Helpmann Award for Best Cabaret Performer.

Monsignor Brian Walsh (Class of 1947)
Inducted 2012
Former College Captain, ordained a priest in 1956, Executive Director of the 40th Eucharistic Congress in 1973. Appointed Prelate of Honour to Pope Paul VI. Received the Order of the British Empire, presented at Buckingham Palace. National Director of the Papal Visit to Australia in 1986.
Vince Grella (Class of 1995)
Inducted in 2012
Vince was a very talented soccer player. He joined the College during Year 10 and graduated in 1995. He went on to play for various teams, including Empoli, Ternana, Parma, and Torino, in Italy after leaving England Premier League's Blackburn Rovers, where he played as a defensive midfielder. During this time Vince represented Australia on numerous occasions and played in several World Cups as a member of the Socceroos!
Photo courtesy of Getty Images