October 11, 2019
St Bede's College has elected to offer an enhanced Resource List service to parents and students by placing Resource Lists on the School Website so students can place their Resource List orders electronically.
This button below is for when parents and students are completing their Year 11 & 12 English Resource List ordering for 2020:
We have changed the way the security for this page is handled .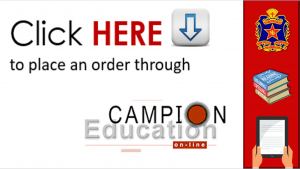 You will see from the URL that the actual Resource List is hosted on a Secure Website.  Students/parents cannot access the website other than via your school's website. They cannot see any other school's Resource List.
Paper copies of Resource Lists are printed as they are authorised by the school and distributed to students. It is possible that not all year levels (possibly none yet!) are loaded and ready for your students to use however the link will be active and indicate each year level status to parents and students. We will load each year level as we print the Resource Lists.
If you have any concerns or questions, please do not hesitate to telephone or email me.
Regards
Resource List Manager
Campion Education
resourcelistmanager@campion.com.au