December 17, 2018
St Bede's College is proud of every student who undertook Year 12 this year.  For some students, success comes in the form of an apprenticeship or work placement, for others, it is in their academic studies.
We are proud of all our young men.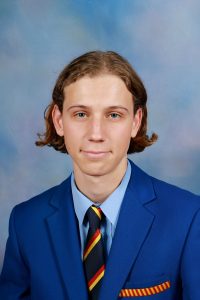 2018 College Dux
and 2 Perfect Subject Scores
With regards  to VCE results, congratulations to our Dux, Adam Dingli,
who obtained a Perfect Score of 99.95!
This is a magnificent effort.
Adam is an unassuming young man who entered into the life of the College
and was willing to work with numerous other boys in assisting them with their own work.
Perfect Subject Scores:
Congratulations to the students who received perfect subject scores of 50/50:
Liam TURNER – for Geography
Adam DINGLI – for both Chemistry and English
Overall, 14% of students scored 90 or above, with 31% of students scoring 80 or above.
Every student has his own story. We trust that all of our young men move on to the next phase of their life with a sense of hope and optimism.
John Finn
Principal