St Bede's College aims to appoint staff who are well qualified and who have relevant experience.
Staff must support the ethos of St Bede's College which is a dual campus Secondary Catholic College for boys in the Lasallian tradition.


The appointment to a role should be seen as an opportunity to further enhance the qualities and skills of the College Staff.
Instructions & Information:
(1) CONFIRMATION OF APPLICATION RECEIVED:
All applications must be submitted through SEEK.  When you have applied successfully, you will receive a confirmation email from SEEK, on our behalf.
(2) PREPARING YOUR DOCUMENTS:
Role Descriptions and Application Forms are obtained by clicking on the DOWNLOAD BUTTONS below the job advertisements.
The documents are in MS Word, so you can download and edit them. 
(3) UPLOADING YOUR APPLICATION DOCUMENTS:
When uploading your application on SEEK, you have a maximum of 3 uploads.  Before uploading your documents, you may need to combine your documents,  (either word or pdf), so you don't exceed the maximum of 3 uploads.
The 3 Upload areas available on SEEK are:
1. Resume
2. Cover Letter
3. Selection Criteria, ie your Application Form.
(4) QUERIES:
If you have any queries regarding submitting your application, you are welcome to contact the Principal's PA,  Jan Brown – jeb@stbedes.catholic.edu.au or 9582 5999.
Current Jobs Available = 

1

x Support Staff Role (non-teaching)
Unlike most job applications, the Youth Minister role is to be submitted by email (not via SEEK).  To submit an application for Job No 16, please follow the instructions below by clicking on the CLICK HERE TO APPLY button.
---
Quote Job Ref 16 –

Youth Minister

(Bentleigh East Campus – Teacher Qualifications NOT needed)
CLOSES 9am on Friday 20 November 2020
This role is a 0.4 FTE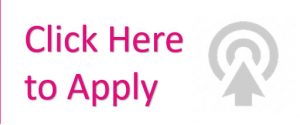 ---
Please click on the view button, to see ALL JOBS advertised by St Bede's College on SEEK:
To download the Teacher Application form (editable) please click on
To download the Teacher Role Description, please click on
To download the Non-Teaching Application Form (editable), please click on